OUR TECHNOLOGY
Different languages have their own proverbs saying that the economizing does not lead to good results. Everybody knows them and can remember something of his own folklore.
We do not economize and do not use cheap materials. We have attempted to cheapen our production, but the results were not good.
Titanal
Ski and snowboard production often use the name "Titanium". It's just the name and has nothing to do with the real titan.
https://​en​.wikipedia​.org/​w​i​k​i​/​T​i​t​a​n​i​u​m
Unique material titanal is used for high-​quality World Cup snowboard and ski production. Being the material of increased strength, Titanal is capable of elastic strain close to collapse tension.
In fact, it's a dural alloy but of special composition that makes this material unique. There are a lot of cheap "analogs" of titanal on the market in the form of different aluminum alloys, which are of much worse quality and characteristics.
We use exclusively titanal because only this material can guarantee the high quality of the product. It is titanal that is used in World Cup skis and snowboard production.
All the manufacturers of high-​quality products have to use titanal because it's the best product in the world market at present. The material is an uneasy buying as it is always expensive and wholesale purchase, long and only in big portions delivered. It is produced by the only one plant in the world: Amag Austria metal.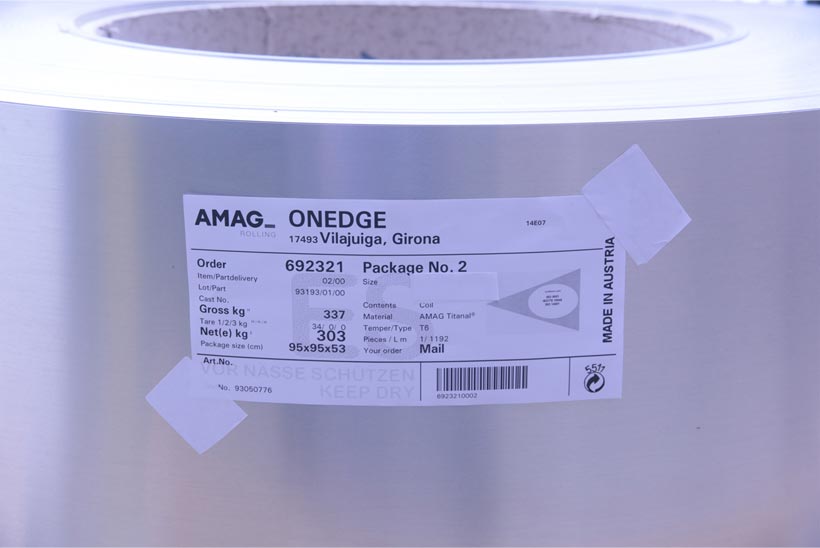 All some producers insist that they use carbon, kevlar and titanal. Although, actually, put into just a small piece of this material.
We do not use this kind of technology!!!
Only one piece of plates of the declared material is used for core production.
Sliding surface
There are 3 types of base: Extruded Base, Sintered Base и Electra Sintered Base.
Extruded Base consists of a high-​molecular polyethylene compound. This type of base practically does not need any maintenance and easily repaired. Its cost is very low.
Sintered Base and Electra Sintered Base consists of sintered high-​molecular polyethylene. Sintered bases need more accurate maintenance put provide sliding of higher quality. Paraffin impregnation is used for maintenance.
Electra Sintered Base is a professional version of Electra Sintered, a sintered base with adding of dag. Thanks to this composition the friction ratio is strongly reduced. This base is a very high-​speed one. These particular bases are used in the OES boards and skis (N, G, W, M, F).
For example, the bases W, M, F are used for our line with World Cup filling. The bases of this type are used in skis and snowboards for the World Cup completion. There are no such bases in the free market. The products with these bases are of limited production and made only by request.
Core
We use 7 different types of cores in our production: poplar, beech, ash, and bamboo.
We use different cores for different types of boards. In slalom and giant slalom board production, different wood species and different sequence of the layout are used. The cores for BX and freecarve will also differ which is necessary to provide the buyers with the boards of required features.
In spite of the big number of composite materials used in our boards' production, the type of core is still very important.