We use only high-​quality racing bases for our snowboards.
Each base type has a label in letters which is shown in the serial number of the board.

N — NCB (Nano Carbon Base). Base is universal, but preferably for cold temperature.
G —Graphite Race (IS NHS). The base is universal, but preferably to be used for warm weather conditions.
W — IS NHS race 7520. Special racing base for warm and damp weather conditions ( –4°C & warmer, >80% humidity).
M — IS NHS race 7816. Special running base is for medium temperature (-4°C to –12°C, 50 – 80% humidity).
F — IS NHS race 7825. A special racing base is for coldand dry weather (-12°C & colder, <50%).

Please note, that the base W slides badly at hard frost when the temperature is about –20°C, аnd F base is bad for warm and wet snow.
P — Perlatech (non ISOSPORT base). This universal base has no strict demand be waxed regularly.
All our base have black color with white our logo die-​cut. It's standard version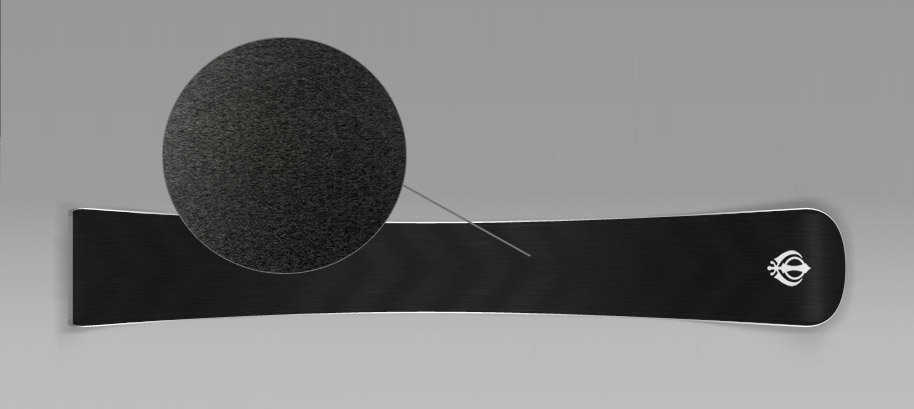 Сolored base — 100 € (Except models BX & FS, 175 Wide, 175 Bulat, 185 FC)